FSMwired Presents RECON ~ Missional Shift
*Dedicated to the Staff & Students of FSM who were unable to go on a 2020 Summer Mission Trip due to Covid-19.
A Worldview Documentary [Documission Trip]
These webisodes are designed to provoke further QnR. Use them with small groups, enjoy the on-site footage, and may the Spirit leverage them to transform hearts and minds…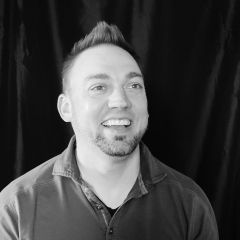 Student Pastor
Pastor Phil Campbell was asked to serve as our Student Pastor in August of 2004. He graduated from Liberty University in Virginia. He and his wife, Anna, served as youth leaders for several years prior to coming on staff. He and Anna have four children, Victoria, Anika, Trey and Amelia. If you have any questions or would like to get connected in one or more of our ministries, please don't hesitate to contact us!  We'd love to connect with you!  CONTACT US AT 218.732.1404 OR OFFICE@FAITHBRIDGEPR.ORG.
Copyright © 2021 Faithbridge Church